Family Financial Management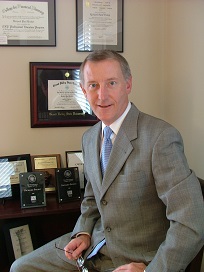 "The noblest thing I can do is to become an independent source of creative ideas, products and financial services that add immeasurable value to my clients' standard of living."
-Richard Paul Probst, CFP®
Do you and your family have a "Go-To" financial coordinator who handles all of your financial affairs?
What if you could call one person who could collaborate with your investment managers, attorney, CPA or tax preparer as well as your bank, mortgage and insurance companies to make sure all your issues are coordinated?
Wouldn't it be nice to have someone, other than a family member, who is organized and professional to help you address your financial concerns in a very personalized way?
With our approach to Family Financial Management, our clients get exceptional personal service from a highly skilled and experienced professional who essentially acts as their family financial guide.
If you are thinking of making a change in any of your financial affairs, whether it be retirement or estate planning, your investments or advisors or if you'd just like a second opinion, we invite you to review our Menu of Services. We'd be happy to meet with you to discuss your situation to see if our approach may have some value for you.
Richard Probst is licensed to discuss and/or offer financial services and/or investment products with residents of AZ, CA, CT, FL, GA, IL, MD, ME, MI, MN, OH and TN. If you are a resident of any other state, please note that it is a simple and expeditious procedure for Richard Probst to become licensed in your state. Under normal circumstances, this licensing procedure takes only 24 to 48 hours.