Our Staff
Richard Paul Probst, CFP®
LPL Investment Advisor Representative
CERTIFIED FINANCIAL PLANNER™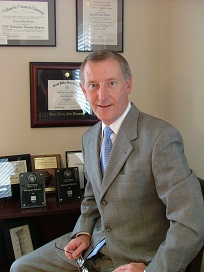 Richard is President and owner of Fountainhead Financial Management, Inc., a Registered Investment Advisor, and Family Wealth Management office. He specializes in providing advice involving Financial and Investment Management; Retirement, Tax, and Estate Planning for affluent, retired and pre-retired individuals, as well as small business owners. Richard is also a Investment Advisor Representative with LPL Financial through their Independent Advisory Services division. LPL Financial advisors have clients with assets in excess of $615 billion.
LPL Financial is the country's largest independent broker-dealer firm* specializing in fee-based asset management, separately managed accounts and supervised Third Party Managers.
Richard has over 30 years' experience in the financial planning and investment fields, including 10 years with leading New York Stock Exchange member firms. Upon joining LPL in 1989, he began to specialize in personal financial and investment planning, earning the CFP® certification in 1993. He holds a bachelor's degree from Grand Valley State University. Richard is a Registered Securities Principal, and holds FINRA series 7, 24, and 63 registrations through LPL Financial. He also holds various insurance licenses in a number of states and is an Associated Person with the Commodity Futures Trading Commission.
He has also taught a number of college courses and continuing education programs, including programs for Certified Public Accountants. He has been a presenter at the Michigan Association of Certified Public Accountants CE program at Oakland University and has lectured for the International Association of Financial Planners Southeast Michigan Chapter. He has written articles published in the Detroit News, the Detroit Free Press, the Boston Globe as well as other Associated Press organizations. His article on "Fee Based Advisors" has been distributed to thousands of readers of the Detroit News and Free Press.
Richard is a past president of the International Association of Financial Planning in Southeast Michigan (now the Financial Planning Association) where he served over six years on the Board of Directors. He also served on a national task force committee for the IAFP. He was also affiliated with the Michigan Society of Certified Financial Planners and is a current member of the Financial Planning Association.
In addition to the numerous continuing education courses, Richard has been involved with several professional groups and forums whose objectives are to elevate and educate financial professionals in their knowledge of specialized areas of expertise. Some of the groups and topics most recently attended include:
Cannon Financial Institute's Wealth Management Program. Legacy Advisor Forum: dedicated to a values based approach to higher level Estate Planning and Charitable Giving Strategies; Bachrach Values Based Financial Planning; The Grangaard Strategy for Retirement Income Planning; Financial Education, Inc.: for conservative income strategies for retired individuals; Wealth Advisory Group; Fee Planners Network; for value added design and implementation of Low Load Life Insurance.
Richard lives in Northville with his wife, Tracy, and their Parson Russell Terrier. Rich and Tracy's two adult children live and work in Grand Rapids. Both Rich and Tracy are "Foodies" and enjoy gourmet cooking with friends in their home. In the summer, they both enjoy playing golf and relaxing at their cottage in West Michigan.
*As reported by Financial Planning magazine, June 1996-2018, based on total revenue.
Shannon Verklan
Client Service Associate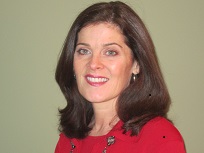 Shannon joined Fountainhead Financial Management in September of 2014. She handles client services and relations, account transfers and plan implementation. She has twenty years' experience in accounting and administration. She was born in Grayling and later moved to Ann Arbor where she attended the University of Michigan. Shannon and her husband, Mike, have two adult daughters and live in Plymouth. Shannon loves working with clients as they take steps to build their financial futures.